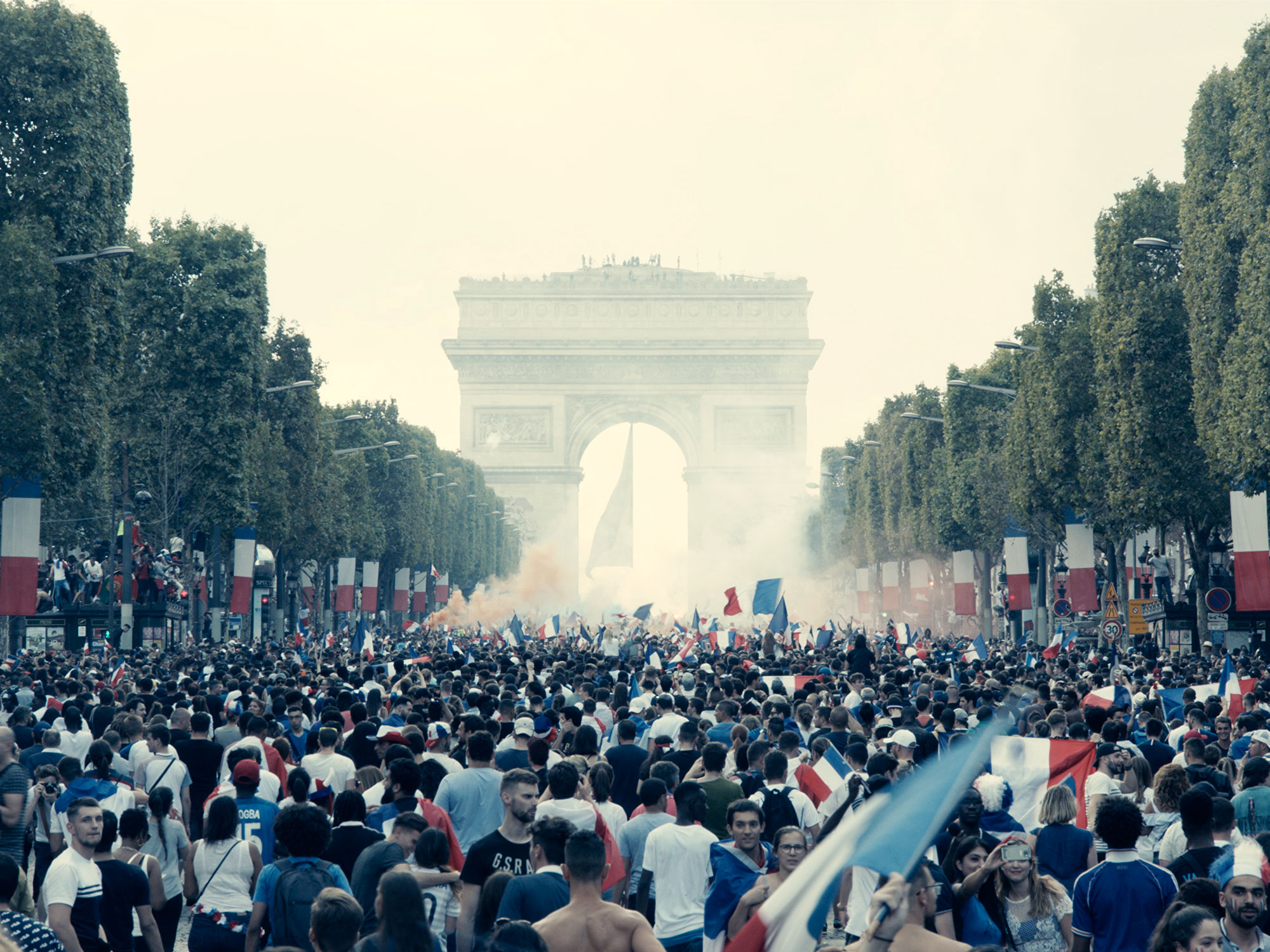 From France, an upset of sorts: the Centre National du Cinéma, the French Ministry of Culture's division dedicated to moving picture entertainment, announced this morning that they had arrived a decision for their submission to the Academy Awards' newly-renamed Best International Feature Film category. While many had presumed Céline Sciamma's ravishing lesbian romance Portrait of a Lady on Fire as the odds-on favorite, the CNC bucked the prognosticators and went instead of Ladj Ly's powder-keg police film Les Misérables.
We can only speculate about the reasons for this unlikely choice — smart money says that distributor Amazon's recent visit to argue their case may have had something to do with it, though one colleague's notion that they're banking on confusion may not be far off — but what's clear is that this year's race has already grown messy and unpredictable.
While many nations have yet to render a choice for this year's representative at the Oscars, some favorites have emerged even at this early juncture. Both Spain's Pain and Glory and South Korea's Parasite arrive on the scene with glowing notices, golden hardware from Cannes, and Stateside distributors willing to throw some money at their promotional campaigns. (Sony Pictures Classics claimed Pedro Almodóvar's latest, while Neon snatched up Bong Joon-ho's new film.)
Others have made rather daring selections, less likely to make the cut for nomination but commendable all the same in trumpeting the finest output a country has to offer. This covers the Czech Republic's The Painted Bird and Colombia's Monos, the former too overwhelmingly miserable to win over the voting bloc, and the latter too formally experimental.
Though Japanese submission Weathering With You (another fantastical tale of young love from emerging anime master Makoto Shinkai) goes to some strange places, its beautiful animation, serene disposition, and environmentalist messaging could earn some of the same favor previously enjoyed by Studio Ghibli productions. And that still leaves Elia Suleiman's satire It Must Be Heaven, which has the strengths of being funny, topical, and accessible.
With major players still yet to weigh in — one hopes that France refrained from going with the Cannes-winning Atlantics so that Senegal could submit the film themselves, and who knows what China will end up doing — the race continues to take shape. What's clear at present, however, is that many more than five worthy films will have to elbow one another out of the way for a seat at the Oscar table this year.
The post A look into this year's Oscar submissions from around the globe appeared first on Little White Lies.